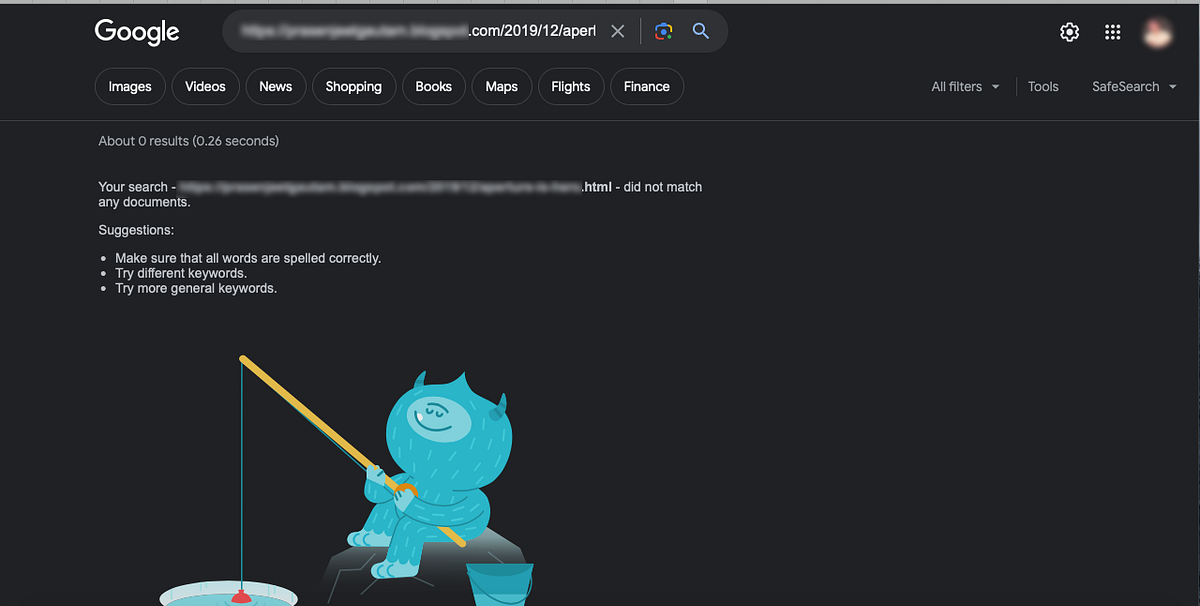 In the ever-evolving world of digital content creation, bloggers and content creators are constantly seeking ways to gain visibility and engagement for their work. One crucial aspect of this endeavor is ensuring that your blogs are indexed by Google, the world's most popular search engine. Recently, I stumbled upon an important revelation: if your blogs are not indexed in Google, your hard work, knowledge, and creativity might go to waste. In this blog post, we'll explore the significance of Google indexing, how to check if your blogs are indexed, and the advantages and disadvantages of this issue.
What is Google Indexing?
Before we delve into the consequences of non-indexed blogs, let's clarify what Google indexing means. When Google indexes a web page, it means that the search engine has added that page to its database, making it searchable for users. In simple terms, indexing ensures that your blog can be found when someone types relevant keywords into the Google search bar.
Checking if Your Blogs are Indexed
To check whether your blogs are indexed by Google, you can follow these simple steps:
Copy the URL of one of your blog posts.
Paste the URL into the Google search box.
Hit Enter and see if your blog post appears in the search results.
Advantages of Google Indexing
Increased Visibility: Indexed blogs have the potential to reach a broader audience as they can be found by anyone searching for related topics on Google.
Organic Traffic: Indexed blogs can attract organic traffic from search engine users, driving more visitors to your website.
Brand Credibility: Blogs that appear in Google search results often gain more trust and credibility among readers, as they are seen as authoritative sources.
Engagement Opportunities: Indexed blogs are more likely to receive likes, comments, and shares, as they are easily discoverable by your target audience.
Disadvantages of Non-Indexed Blogs
Limited Reach: Non-indexed blogs remain hidden from the vast majority of internet users, severely limiting their reach and potential audience.
Wasted Effort: All the effort, time, and knowledge invested in creating non-indexed blogs may yield minimal results, making it frustrating for bloggers.
Missed Opportunities: Without Google indexing, you miss out on valuable opportunities to connect with readers, gain followers, and monetize your content.
Decline in Motivation: The lack of recognition and engagement can be demotivating for bloggers, potentially leading to a decrease in content quality and consistency.
Taking Action to Fix the Issue
If you discover that your blogs are not indexed by Google, don't panic. There are several strategies you can implement to address this issue:
Optimize SEO: Improve your blog's SEO by using relevant keywords, meta descriptions, and alt tags for images. This makes your content more attractive to search engines.
Submit Your Sitemap: Submitting your website's sitemap to Google through Google Search Console can help search engines discover and index your content faster.
Promote Your Content: Share your blog posts on social media, engage with your audience, and encourage them to share your content. Increased visibility can prompt Google to index your blogs.
Quality Content Creation: Continue creating high-quality, informative, and engaging content. Over time, Google is more likely to index your posts if they consistently provide value to readers.
Conclusion
In today's digital landscape, Google indexing plays a crucial role in the success of your blogs. It determines whether your hard work and knowledge reach the audience they deserve or go unnoticed. By checking your blog's indexing status and taking proactive steps to optimize your content for search engines, you can unlock the full potential of your blogging efforts. Remember, the key to success in the online world is not only creating great content but also ensuring it can be found and appreciated by your target audience.
Photographer & Blogger Prasenjeet Gautam (www.prasenjeetgautam.com) above posted photograph. Courtesy- Google
www.prasenjeetgautam.com
Keep experimenting & Happy Photographing