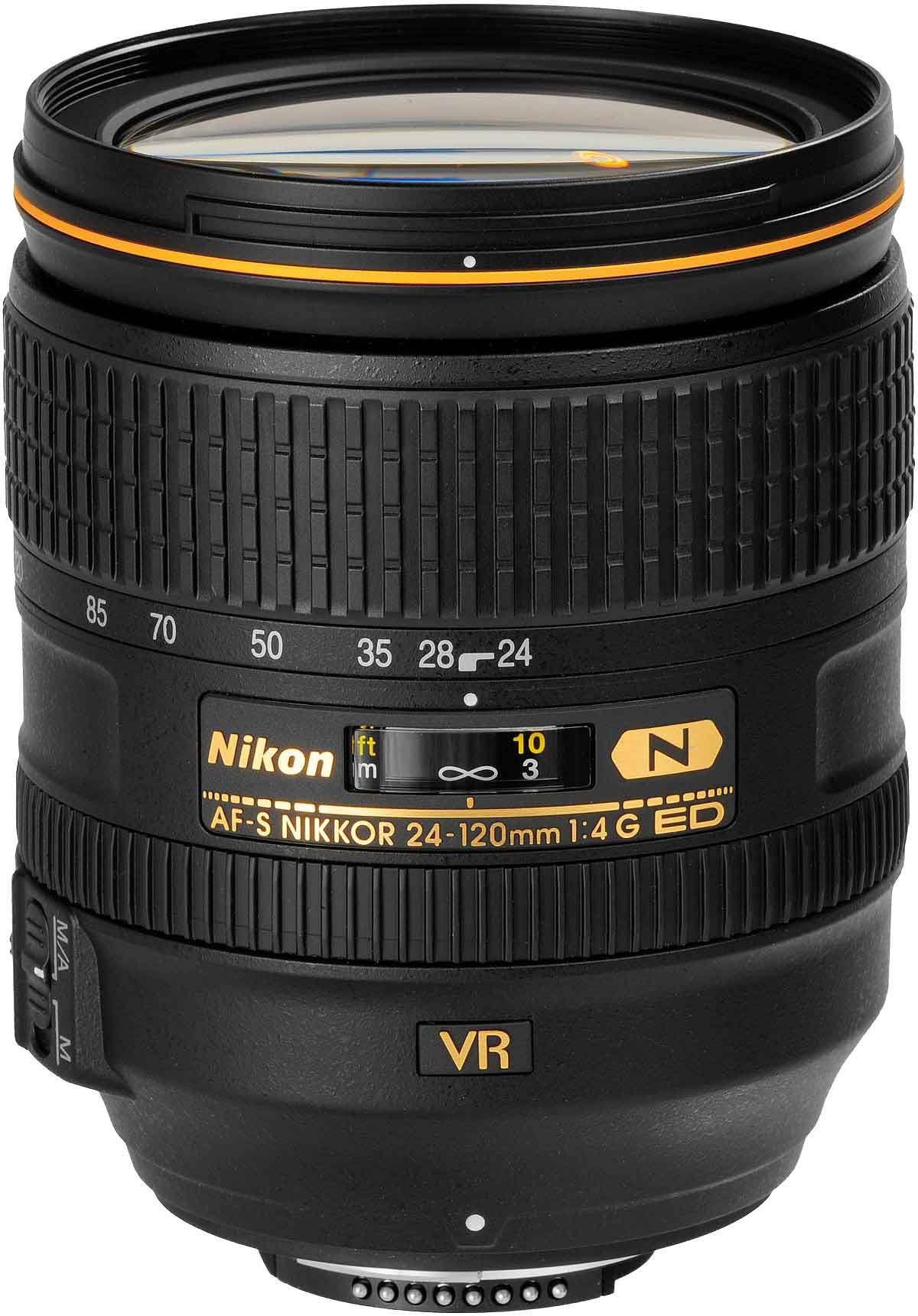 For every aspiring photographer, stepping into the world of photography is an exhilarating journey. Often, the focus is fixated on the camera body, with little thought given to the unsung hero behind every breathtaking shot - the lens. It is only after investing in a camera that the true value of lenses begins to dawn upon them, and they realize the instrumental role lenses play in capturing stunning photographs. In this blog, we aim to shed light on the wisdom of choosing lenses wisely.
Before diving into the process of selecting the perfect lens, it is essential to understand the wealth of information conveyed through the details imprinted on them. As you inspect the lens, you'll find crucial specifications like the company name, the minimum distance in Meters and Feet, and 1:4 the minimum and maximum aperture settings. Additionally, you'll come across vital distinctions, such as 24mm -120mm, it's a standard to zoom lens, and the lens's maximum aperture. Further details may include features like ED (extra-low dispersion) glass, N (Nano Crystal Coat) coating, and VR (vibration reduction) technology, each contributing to enhanced image quality and performance. Additionally, the lens will be labeled with specific distances, such as 24mm, 28mm, 35mm, 80mm, and so on.
Knowing the best use for each lens type is just as essential as understanding its technical specifications. Different lenses excel in capturing various subjects, such as products, travel landscapes, architectural wonders, and portraits. Understanding the ideal application for each lens will empower you to capture your vision with utmost precision and creative flair.
The price and glass quality of a lens are crucial factors that can significantly impact your photography experience. While high-quality lenses may come with a higher price tag, the investment is often worth it, as they can produce sharper images and withstand the test of time.
Once you've resolved all your queries and gained a comprehensive understanding of the lens you desire, it's time to take the leap and make your purchase. Investing in a quality lens is a decision that will elevate your photography to new heights, allowing you to capture mesmerizing moments with unparalleled clarity and artistry.
In conclusion, as you embark on your photography journey, remember that your camera body is merely one part of the equation. Choosing your lenses wisely is the key to unlocking the true potential of your craft. So, take your time to familiarize yourself with the technical details, explore the lens's best applications, and consider your budget and desired quality. With this newfound knowledge, you'll be well-prepared to make an informed decision and capture the world through your lens, one stunning photograph at a time.
May your photography journey be filled with wonder, inspiration, and boundless joy, and off course out of the box.
Photographer & Blogger Prasenjeet Gautam
www.prasenjeetgautam.com
Keep experimenting & Happy Photographing