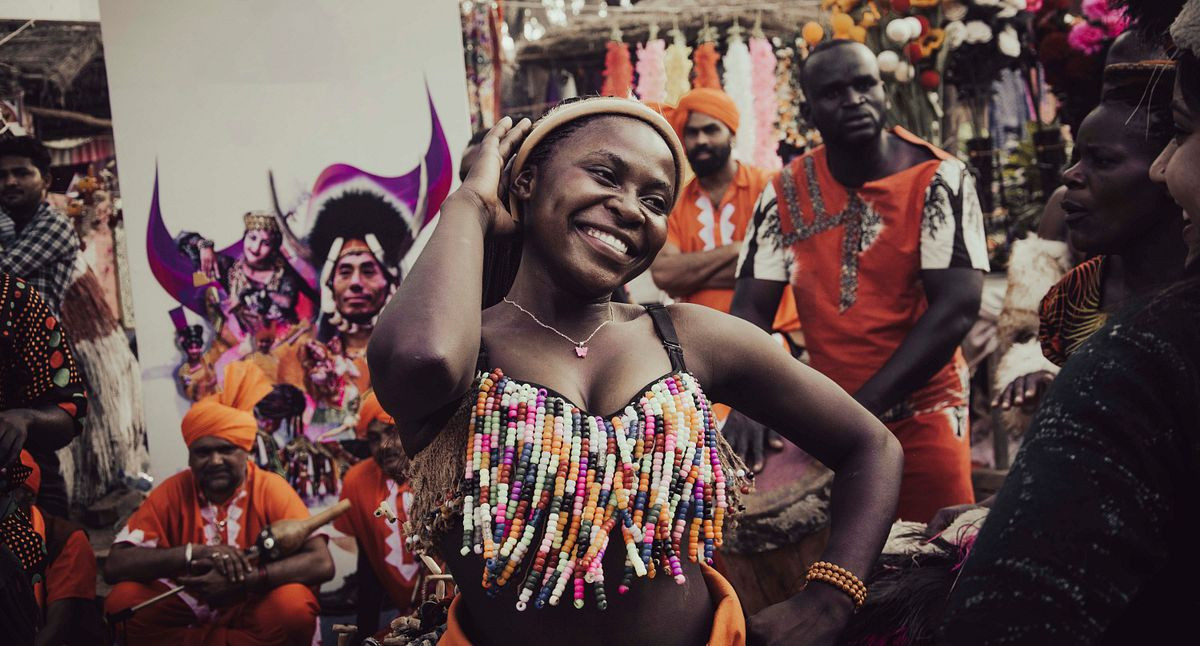 Embarking on a journey to various locations and documenting portraits on the streets, photographers have the incredible opportunity to capture a wide range of emotions—from laughter to tears, from anger to joy. However, what sets a truly exceptional photographer apart is their ability to delve deeper and explore the rich tapestry of cultures that surround them.
India, a land brimming with festivals, serves as the perfect backdrop for this transformative exploration. Each festival is a gateway to a different culture, language, attire, and unique style of celebration. Engaging in this immersive experience not only enhances your photography skills but also enables you to develop a profound understanding of diverse customs and traditions.
When capturing individuals, it is essential to approach them with respect and seek their permission. Maintaining a respectful distance from potentially heated discussions is crucial to preserving harmony and ensuring a positive atmosphere. Furthermore, adopting a minimalist approach to equipment allows you to focus more on the moment and capture close-up shots that truly encapsulate the essence of your subjects.
By embracing patience as your ally, you can seize the perfect opportunity to capture poignant moments and create captivating images that reflect the beauty and diversity of cultures. Through your lens, weave a visual narrative that celebrates humanity's rich tapestry, one festival at a time.
In conclusion, incorporating culture into your photographs is a powerful way to elevate your photography skills and deepen your understanding of the world around you. By immersing yourself in different festivals and embracing the diversity of cultures, you can capture the essence of a place and its people with respect and sensitivity.
As you travel to various locations, remember to approach individuals with respect, seek their permission, and avoid engaging in contentious discussions. Carrying minimal equipment allows you to focus on the moment and capture intimate, close-up shots that convey the true emotions and beauty of your subjects.
By practicing patience and immersing yourself in the vibrant tapestry of festivals, you will not only improve your photography skills but also gain a profound appreciation for the diverse languages, traditions, and celebrations that make each culture unique. Through your photographs, you can tell compelling stories and foster a greater understanding and appreciation for the world's rich cultural heritage.
So, embark on this photographic journey, one festival at a time, and let your images reflect the beauty and diversity that define our shared human experience.
Keep Experimenting ! Have wonderful photography life to you all.
Photographer & Blogger Prasenjeet Gautam (www.prasenjeetgautam.com) Has captured above posted photograph. Faridabad, INDIA